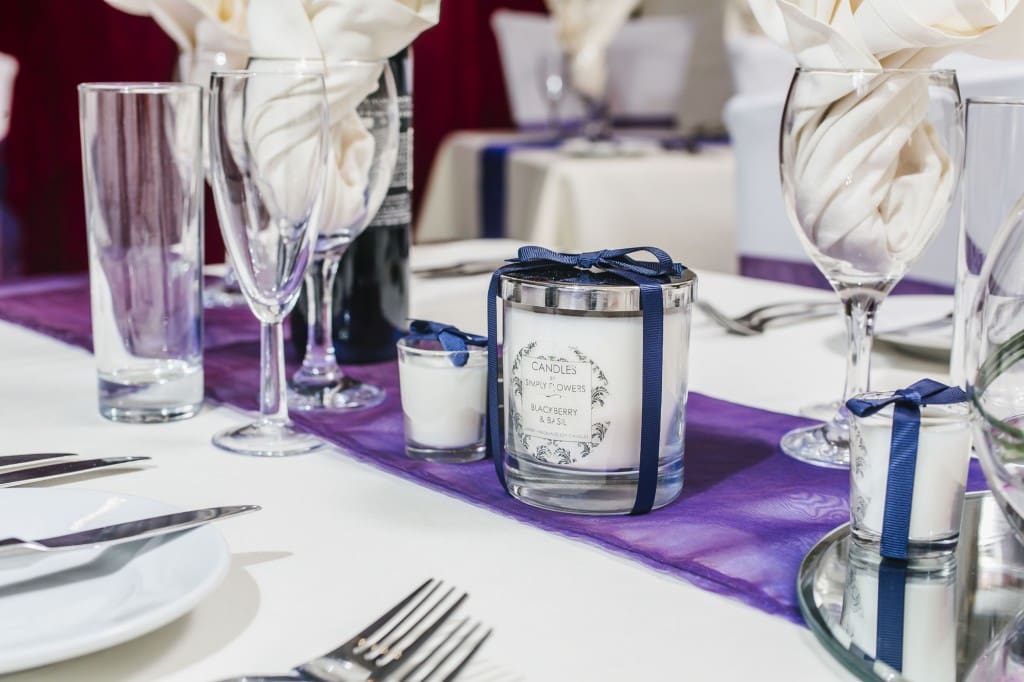 Move over sugar almonds! We are launching a beautiful line of miniature gifts for wedding guests to rival traditional wedding favours.
The aim is to help brides and grooms-to-be find something that little bit different for their big day, thanks to its handmade luxury scented candles. The best bit? They start at just £2 each and can be personalised to add an extra special touch to reception tables.
As a trusted floral business for beautiful wedding arrangements, providing flowers for dozens of big days every year, we believe there is an ever-growing demand for unique wedding favours.
After being unable to source candles that met their high expectations, we decided to create our own soy wax, environmentally-friendly collection of long-lasting candles and a great response saw the team bring the product to market to meet the needs of even more customers.
20 luxurious fragrances to choose from – starting from just £2 each
Available in a range of scents – from Black Cherry to Raspberry Chocolate – there are 20 fragrances to choose from to complement any couple's wedding theme. There really is a scent for everyone, too; from the refreshingly-fruity Lime Cooler or Blackberry and Basil, to the fabulously floral Freesia and Pear and Peony and Orange Blossom, brides and grooms-to-be will be spoiled for choice.
With personalised votive favour candles from £2, heart-shaped candles in tins (starting at just £4 each), and luxurious glass jar candles featuring sturdy lids (at £12 each), this is a simple yet affordable range.
Perfect as stunning table centrepieces or for placing next to guests' place names in favour form, these gorgeous candles are already proving a hit among loved-up couples planning their big day.
Pesticide and herbicide-free
The really great thing about this popular range is that it's completely free from any harmful ingredients; with no pesticides or herbicides used in the production of the range, the candles are as eco-friendly as they are easy on the pocket.
White or cream in colour, the collection uses no colourants or dyes – and the candles are free from genetically-modified ingredients, with the only addition being the high quality fragrance oil and natural wicks.
Lesley Adams, owner of Simply Flowers and creator of the new candle range is confident that the collection will add something to big days. She says: "Our handmade candles, in a range of innovative packaging with a wide variety of exciting and modern scents, set our products apart from others on the market at the moment.
"The candles are made by hand by our team, who are able to use their floristry expertise – blending the right flowers together to create the perfect appearance and scent – to produce the best possible luxury candle.
"The growing demand for wedding favours spurred us on to create an innovative solution of packaging the candles in small jars and tins – perfect for the table at a reception."
The candles can be purchased via www.candlesbysimplyflowers.co.uk, while customers in Yorkshire can head into the shop on Brighouse's Commercial Street for a chat about their requirements or call Lesley directly on 01484 400664.